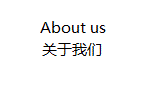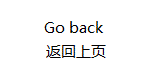 กก
Located in the east of Yangzhou city, which is about 3 hours drive from Shanghai, Yangzhou Jianghai Brush Co.,Ltd is the leading painting brush manufacturer in china, with over 300 skilled workers and a history of nearly 70 years and annual output of 50,000,000 pieces of brushes.
The company specializes in professional artist brushes for oil, watercolor, acylic and gouache painting, which are broadly used for arts, crafts and hobbies, as well as in advertising, decorating and schooling.
Yangzhou Jianghai Brush Co.,Ltd. has a whole set of manufacturing equipment and machines, from brush head, handle, ferrule making to plating, assembling, packing and printing, many of which are introduced and imported from Europe.
The company has long enjoyed a reputation for qualilty control, whose product covers a range of 8 categories(nearly 1000 articles) and sells well in many countries and regions all across the world.
Yangzhou Jianghai Brush was a state-owned factory before 1999.After that is was privatized, and developed rapidly. In the years of 2004,Yangzhou Jianghai stationery Co.,LTd got the certificate of ISO9001:2000 issued by the Chinese government and also obtained several patents in hadle lacquering and painting from the authority. With the wide-use of computers in management and quality control, the company is now working hard to be the trustworthy and stable suppliers of painting brushes world wide.
กก